ACTT
Welcomes
Senator
the
Honourable
Minister
Fazal
Karim.
2010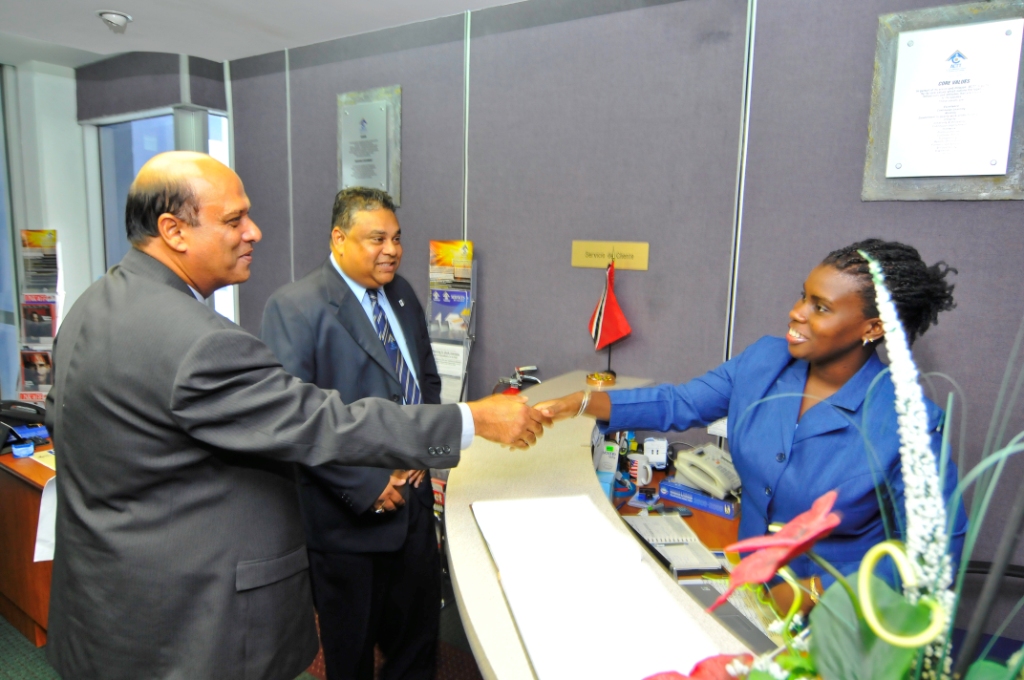 Minister Karim greets a staff member in ACTT's Reception Area.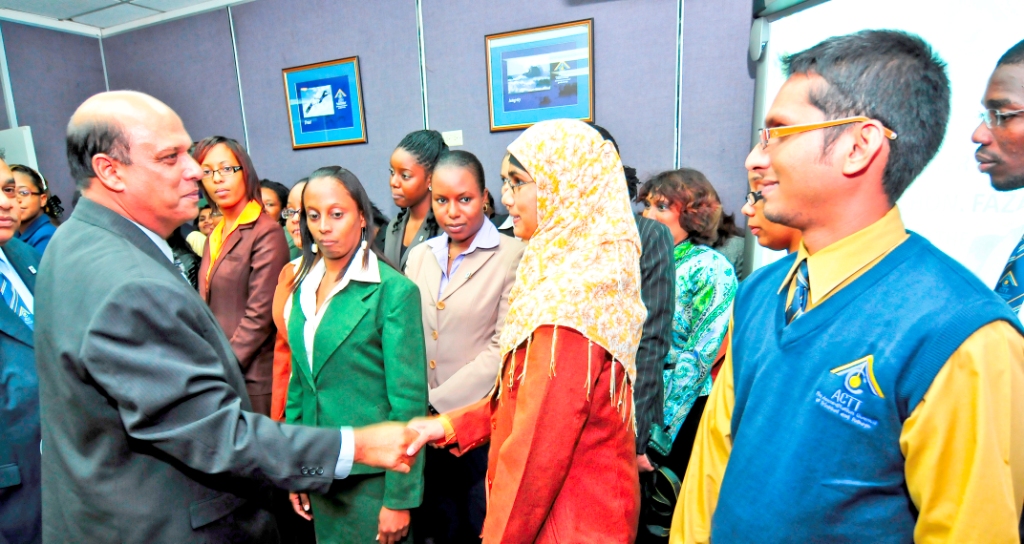 Accreditation Council of Trinidad and Tobago's (ACTT) members of staff introduce themselves to Senator the Honourable Minister Fazal Karim (MSTTE) during his first visit to ACTT.  
As a statutory body, ACTT is cognisant of its role as gatekeeper for quality assurance in the tertiary education sector. In light of this the Council participates in Career and Tertiary Education Fairs and Exhibitions. The goal of these events is to inform and educate parents, students and the general public about the importance of ensuring that the institutions and programmes of study have been quality assured in their country of origin. Further, participants at these career fairs are advised about ACTT's role and how the agency can assist in determining the status of any post secondary or tertiary institution or programme.